In response to interest in economic development issues expressed by Chamber members and others in the Monadnock Region, the Greater Keene Chamber of Commerce launched its Regional Issues Series in 2015. The goal of the series, which aims to present 4-6 forums each year, is to shine a light on the perennial "backbone issues" that experts tell us will inform our economic future.  In our region, the issues include:
Workforce Development & Preparedness
Digital Infrastructure (broadband, cell coverage)
Transportation & Physical Infrastructure
Energy (current costs, renewables)
Local, Nonprofit & Arts Economy
Environmental Sustainability
Workforce Housing
Population Health
Next Session:
Workforce Session IV: The Childcare Conundrum
How Business Can Retain Employees Today and Build Tomorrow's Workforce
May 11, 2022. 8 - 9:30am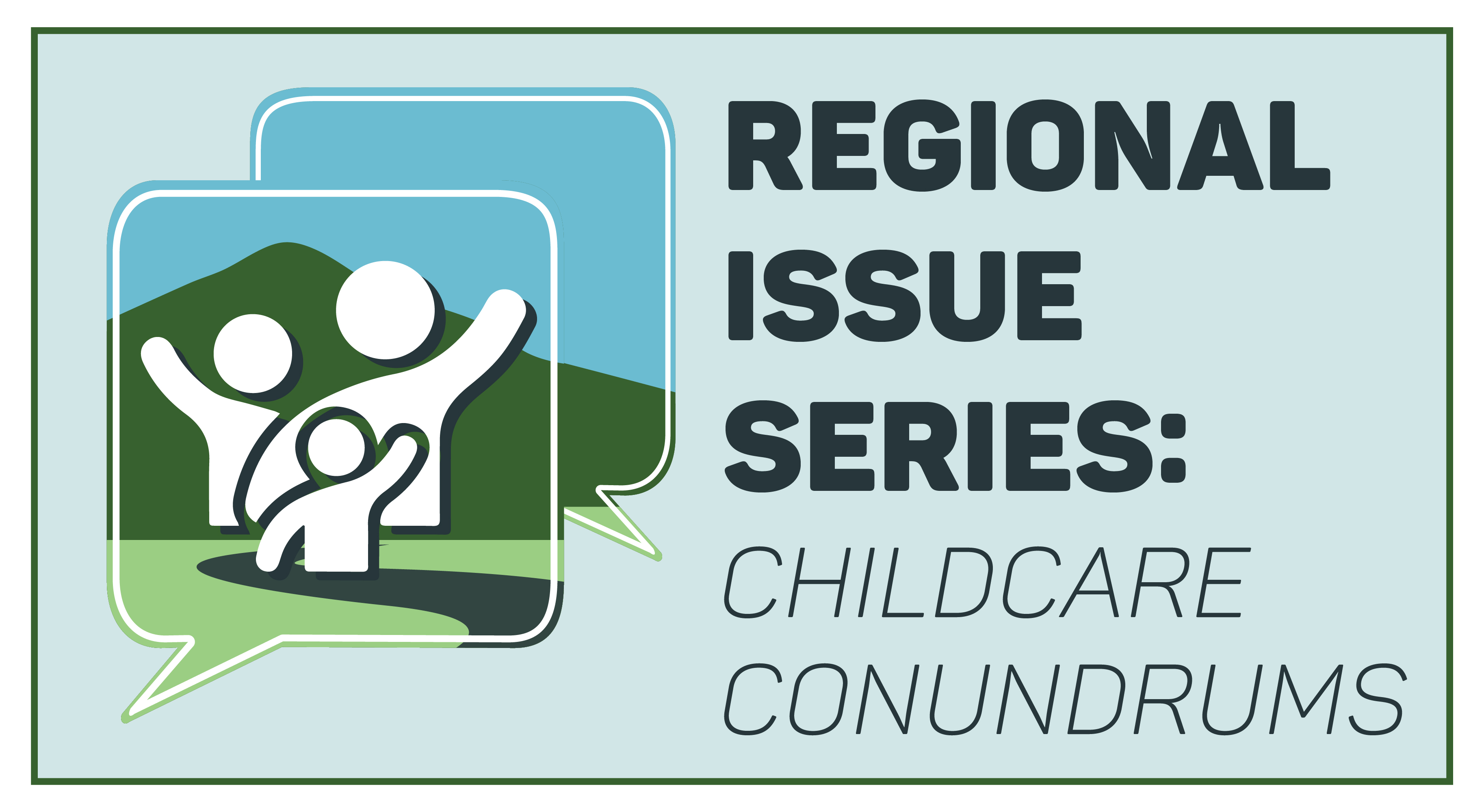 In many cases, these are issues with public policy implications.  While the Chamber itself does not take a formal position on specific issue or piece of legislation, we hope that attention paid to these issues by the business community will resonate in several ways:
Raise awareness of the issues, and why they matter to the Monadnock Region economy
Increase understanding of the complexities and nuances of the issues
Invite engagement by Chamber members and others in efforts to address the issues
Encourage Chamber members to advocate on issues of importance to them
As with much of what we do, the Regional Issues Series depends on our ability to work with organizations and individuals in Keene and throughout the Monadnock Region on the types of issues that position us for economic growth and vitality in the years ahead.
With this in mind, we intend to convene and communicate with our members and others in ways we hope will help "move the needle" on these important issues. We are grateful to our partners in this work for the collaborative spirit we know and love about our corner of the world, and look forward to working with our members, and other stakeholders, in 2022and beyond.
Join us at an upcoming RIS Presentation!
Past Regional Issues Discussions
The latest completed installment of our Workforce Discussion Series: Creating an Open Workforce: Career Pathways for all Job Seekers took place on March 16, 2022. Attendees fueled an insightful and inspiring conversation packed with useful information from our panelists. To watch the recording of the presentation, please click here.  
If you are interested in learning more about how you can recruit candidates for employment from among those served by the session's panelists, please reach out to any of them directly:  
Please also keep an eye out for the next edition of The Greater Keene and Peterborough Newsletter as it will include an update from Monadnock Development Services who has recognized five local companies for their commitment to hiring people with disabilities to be part of their workforce, to developing skills, and to maintaining meaningful employment.  
Are you interested to learn more about hiring practices, updating personnel policies, and recruiting candidates for employment from among these groups?  If there is sufficient interest, we would consider sponsoring a follow-up roundtable discussion.  Let us know. 
We thank you for your continued support of our Regional Issues Series and if you have any questions please feel free to contact Julie Schoelzel at the Greater Keene and Peterborough Chamber at jschoelzel@keenechamber.com (or just reply to this email).