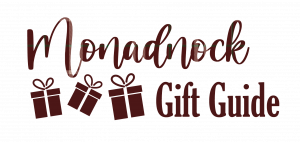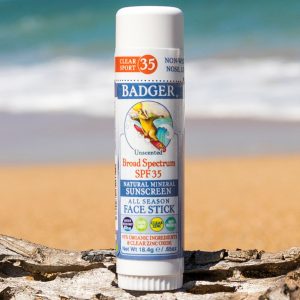 Sunscreen Stick
Badger Balm
Perfect for faces, ears, noses and lips, SPF 35 Sport Mineral Sunscreen Face Stick is easy to use, mess-free and fits nicely in a beach bag, backpack, and board shorts. It's under 3 ounces, so it's air-travel friendly too! Water and sweat resistant for 80 minutes, no added fragrance and coral reef safe so it's good for sensitive skin and the planet. Buy online at www.badgerbalm.com or at the Monadnock Food Coop in Keene — $10.99.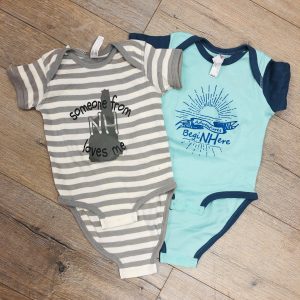 Screenprinted Onesies
Beeze Tees
Welcome your new arrival to the Granite State with these adorable, 100% combed ringspun cotton fine jersey onesies from Bees Tees screenprinting. Available at their retail shop at 117 Main Street in Keene — $15.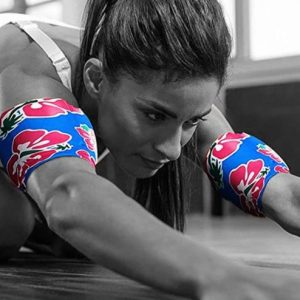 Hurt Skurt
Bulldog Design
The HurtSkurt® is a revolutionary, patent-pending stretch-to-fit hot/cold therapeutic pack for skin, muscle and joint recovery, and designed to be the ultimate in convenience, function and fashion. Many people choose not treat sore muscles and joints due to the hassle of doing so. The HurtSkurt® makes it an easy decision by making therapy completely hassle free. Available at Bulldog Design, 147 Winchester St. Keene or online at hurtskurt.com — Prices start at $22.49.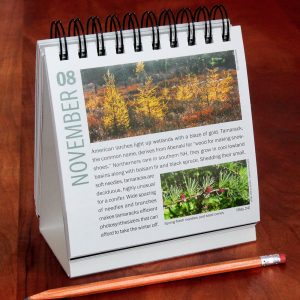 Nature Almanac & Perpetual Calendar
The Harris Center for Conservation Education
Written by longtime Monadnock Ledger-Transcript nature columnist Francie Von Mertens, each daily entry features plants, wildlife, and the relationships that make up their natural communities. It's a perpetual calendar, so there's no best starting day: November 8 works just as well as January 1 — which makes it a perfect gift any time of the year! Call 603.525.3394 to order, or purchase at any of the 3 Toadstool Bookshops and at Steele's Stationers in Peterborough — $15.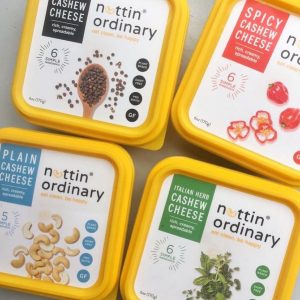 Dairy-Free Cheeses
Nuttin Ordinary
Nuttin Ordinary takes pride in artisanship and craft. Made in New Hampshire, a living food, cultured with probiotics that tastes DELICIOUS. This creamy plant-based cheese is an excellent addition to any holiday gathering. Use the plain cheese as a substitute in any recipe that calls for a soft cheese. Found locally at Whole Foods, Market Basket, & your local Co-op, or online at www.nuttinordinary.com — Prices vary.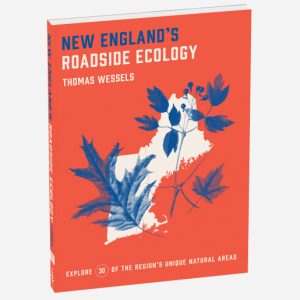 New England's Roadside Ecology by Tom Wessel
Toadstool Bookshop
New England's Roadside Ecology guides you through 30 spectacular natural sites, all within an easy walk from the road. The sites include the forests, wetlands, alpines, dunes, and geologic ecosystems that make up New England. Each entry starts with the brief description of the hike's level of difficulty — all are gentle to moderate and cover no more than two miles. Purchase at any Toadstool Book in Keene, Peterborough or Nashua — $24.99.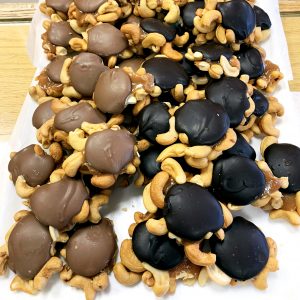 Turtles
Ye Goodie Shoppe
For over 89 years Ye Goodie Shoppe, Keene's own confectionery, has been making candy of the highest quality from the best ingredients, fresh butter and cream, and the finest chocolate. Their turtles are either made with milk or dark chocolate, and pecans or cashews - I challenge you to find someone who wouldn't love a box! Ye Goodie Shop, 49 Main St., Keene — $24.99/lb.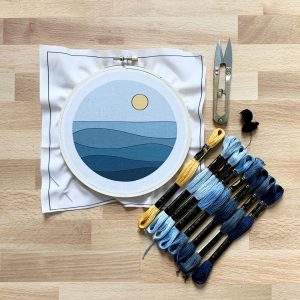 Embroidery Starter Kits
Sarah K. Benning Contemporary Embroidery
All of our kits contain everything you need to get started on your embroidery journey. Each original design is printed right on the fabric and comes with a selection of embroidery floss, black thread for outlines, a wooden hoop, thread snips, a needle, and instructions. On instagram @sarahkbenning. Order online at sarahkbenning.com — $55.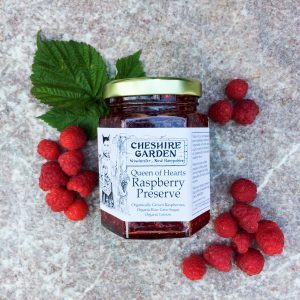 Farmstand Preserves
Cheshire Garden
Farmstead Preserves made with our own organic fruit and just a little organic cane sugar - also Farmhouse Mustards, Vinegars, Herbs & Flowers. Available at Tiny Farmstand at Cheshire Garden, Orchard Hill Breadworks, Stonewall Farm, Archway Farm, Manning Hill Farm, Hannah Grimes Marketplace, Monadnock Food Co-op, and at www.cheshiregarden.com — $7-$10.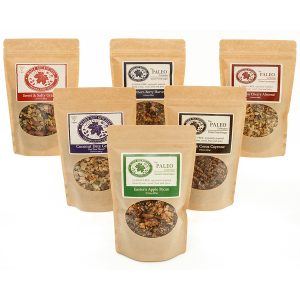 Specialty gluten-free & vegan Granola Mixes
Maple Nut Granola
​If you're a granola lover, you are in for a treat! We are proud to offer what many are saying is the best granola they've ever tried (Emma agrees!).  All of the flavors are made with gluten free and vegan ingredients, but you won't miss anything because they are filled with plump dried fruit, crunchy nuts and toasted oats.. Get yours Hannaford Keene, Monadnock Food Co-op, Hannah Grimes, Gomarlo's, maplenutkitchen.com — $8-10.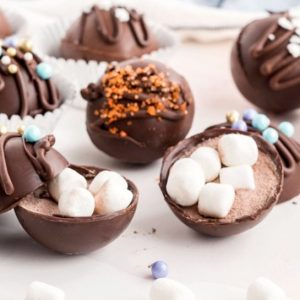 Cocoa Bombs
Life Is Sweet Candy Store
​Make cocoa even more fun with Cocoa Bombs from Life is Sweet. Each chocolate sphere is filled with everything you need for a delicious cup of cocoa - simply place it in a mug, pour hot milk or water over the top, mix, and watch the marshmallows float to the top! At the chamber we recommend giving these to children who's sugar high will be someone else's problem! Life is Sweet, 32 Central Sq., Keene — $5.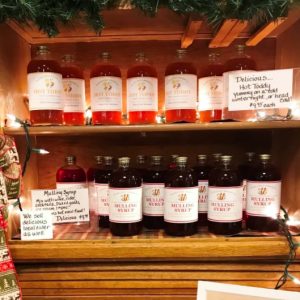 Hot Toddy Mix
Woodstove Kitchen
Woodstove Kitchen's Hot Toddy is a favorite holiday hostess gift and stocking stuffer. Made right here in NH, it's the perfect blend of honey, lemon, ginger, brown sugar and spices. Add a splash to a hot cup of tea; pour in a shot of whisky for a real "Toddy." For Sale at New England Everyday Goods, 16 Colls Farm Rd. in Jaffrey — $9.95.
Bath Bomb
Holsem Living
Made with all natural ingredients including organic herbs and pure essential oils. Enjoy the aromatherapy benefits as the essential oils release when added to warm water. Find a variety of scents, shapes and limited holiday batches - Purchase at www.holsemliving.org or directly @holsemliving on Instagram & FB  — starting at $5.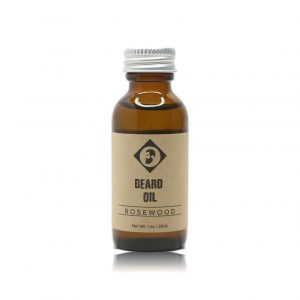 Beard Oil
The Purple Goat
Straight from Swanzey - Our blend of naturally derived oils condition and soften your beard while hydrating and soothing sensitive skin. Our products give you exceptional performance using only naturally derived ingredients. No parabens, no phthalates, no dyes, no sodium lauryl sulfate, and never tested on animals. Visit the Purple Goat retail shop at 233B Old Homestead Highway in Swanzey, or order online at thepurplegoat.shop — $8.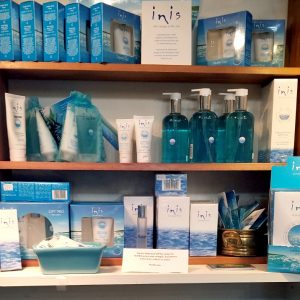 Inis Irish Fragrances
Piping Hot Imports
INIS, The Energy of the Sea, the original fragrance from Fragrances of Ireland, gives you the feeling of being close to the sea, no matter where you are. Made independently in a farmhouse in Ireland, cruelty-free. Piping Hot Imports, located inside New England Everyday Goods, 16 Colls Farm Rd. in Jaffrey — Prices Vary.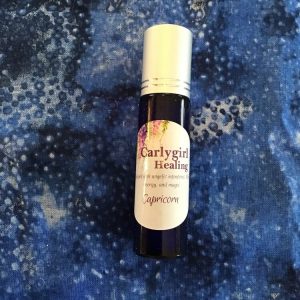 Zodiac Sign Essential Oils
Carlygirl Healing
Special handcrafted essential oils enhance and support the traits of each zodiac sign. Each bottle is infused with crystals, healing Reiki Energy, angelic intentions and a pinch of magic! Shop online at carlygirlhealing.com — $8.50.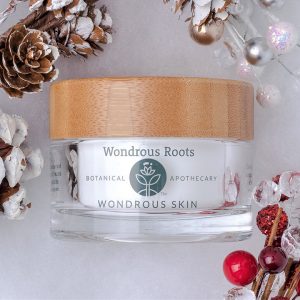 Wondrous Skin Cream
Wondrous Roots Botanical Apothecary
Our most popular skin cream, or what we like to call food for your skin. With over 30 botanical ingredients, this cream will nourish and heal your skin well beyond a simple cosmetic product! Order Online at shopwondrousroots.com — $39.
For the All-Season Adventurer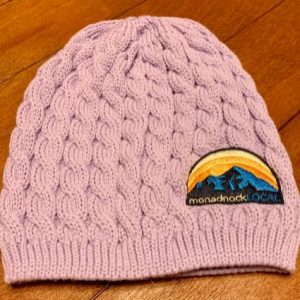 Cable Knit Beanie
Monadnock LOCAL Apparel
Represent our region and favorite local mountain with these beanies from Keene-based apparel company MonadnockLOCAL. Purchase online at monadnocklocalapparel.com — $30.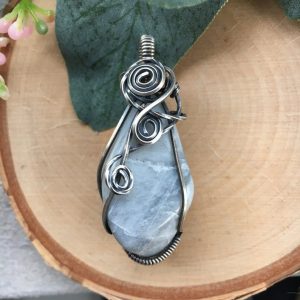 Wire-Wrapped Jewelry
Burned by Annie
Found stones are wrapped in silver fill wire and oxidized for a vintage look. Every pendant is unique! For sale on Etsy — starting at $20.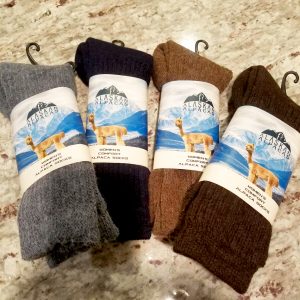 Alpaca Socks
Crescendo Acres Farm
Because who doesn't want more wool socks? Alpaca fibers are moisture wicking and hypoallergenic. Crescendo Acres & Farm Shoppe, 21 Carpenter Rd., Surry — starting at $12.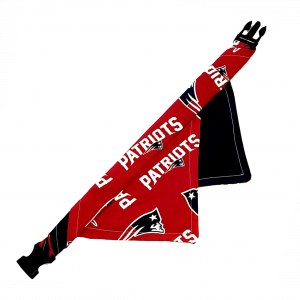 Custom Bandanna Collar
Fabrics by Finn
Custom dog bandannas with heavy duty clasp and option to add a name - handmade in NH. Order via Instagram: @fabrics_by_finn or Facebook: @fabricsbyfinn — starting at $8.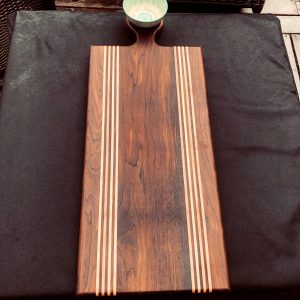 Handmade Cutting Board
Fishboy's Woodworking
Each board is carefully hand-crafted with a variety of locally sourced, naturally colored wood and is finished using food grade mineral oil and locally sourced beeswax. We guarantee the longevity of the look and finish of your one of a kind piece by never using a chemical stain color coating! Purchase online at fishboysnh.com — Prices start at $55.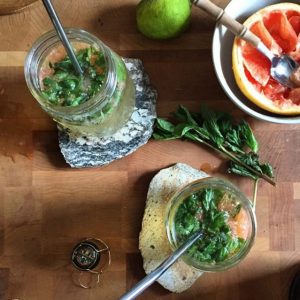 Stone Coasters
American Stonecraft
American Stonecraft Founder and owner, Gerald Croteau, gathers stones from agricultural places across MA, NH, VT, ME, RI, and CT and takes them to his workshop in Lowell, MA. There, his team of crafts-men cut, sand, polish and seal the rock "slices" making each one into a one-of-a-kind geological work of art. Larger slabs for charcuterie and serving boards available too! For sale at New England Everyday Goods, 16 Coll's Farm Road, Jaffrey — $14.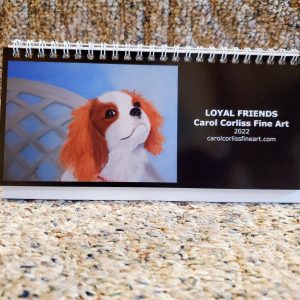 Loyal Friends 2022 Calendar
Carol Corliss Fine Art
Carol Corliss is a pastel artist from New Hampshire, member of several area Pastel Art  Associations, and co-founder of the River Valley Artisans Tour. Enjoy her beautiful pastels year round with this calendar of pet portraits. On display at Rabbit Ridge Artisans at the Summit Winery, at Hannah Grimes Marketplace, and at Walpole Artisans Co-op or by request at pastels@tpdi.biz — $15.