In 2021 the federal government awarded the GKCP and Cheshire County a $300,000 grant, confirming what we've known all along - The Monadnock Region is a worthy investment.
We're using this grant, along with an additional $300,000 from local donors, to develop a regional brand and subsequent marketing campaign to both increase resident retention and attract young workers, growing families, higher education students, and tourists to the area.
BrandingMonadnock.com
The Monadnock Region has recently begun a research-driven, region-wide branding initiative. This effort will help the Monadnock Region stand out in the marketplace as we grow toward our preferred future. Currently we are conducting research inside and outside the community to uncover perceptions, attitudes and what's unique about the Monadnock Region.
Click here to fill out our community survey and share your story.
---
Why We Love it Here
Our community members share what's so great about living in the Monadnock Region.
Entrepreneurs, college students, ,,,,wedfereqhoriweqrhw
qerqreqreqwq
---
Book A Presentation
The Greater Keene and Peterborough Chamber is meeting with local organizations and businesses to present on why this initiative is critical to the future or the region. We'd love to meet with you and your team.
Email Julie Schoelzel at jschoelzel@keenechamber.com to book a presentation.
The Monadnock Region in the News
Jamie Trowbridge, our Project Chair, discusses why this is such an important project for the region.
NY TIMES Guide for Fall
Best selling novelist Joyce Maynard shares her favorite foliage spots throughout the Monadnock Region.
Work + Place: Work, Live Free, and Thrive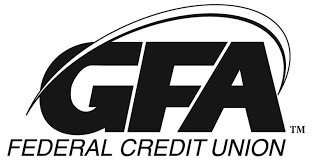 Meet Christal, AVP Marketing Director for GFA Credit Union
What does your company do / where is it located? 
We are a Credit Union – we are owned by our members, not by stockholders. Every member is an equal owner of the credit union. We are always looking to build our Better Banking team- a team of professionals who are dedicated to helping our members reach their financial goals, whatever they may be. Together we provide the solutions  to start a business, finance continuing education, buy a first home, or plan  retirement – and everything in between. THAT is  Better Banking...Better for you...Better for our community.
Why is now a great time to join your company? 
We have a solid, experienced team who is ready and able to train new employees -  we're growing and there's lots of opportunity to develop a career here.
How would you spend a perfect weekend in the Monadnock Region (feel free to imagine this through multiple seasons)? 
Skiing, hiking, beer tasting, coffee sipping – a little mix of it all!
Where should people go to see open jobs?  
https://www.gfafcu.com/careers
THE "NOMAD"-NOCK CHALLENGE
Explore the Monadnock Region with trivia!
Which mountain is only 45 minutes from downtown Keene and offers more than 100 acres of impeccably groomed terrain for skiiers of all levels. With trails open until 9pm Thursday - Saturday you can shred umder the stars!  
The first person to email us at jschoelzel@keenechamber.com with the correct answer wins a gift basked filled with local treats.