GKCC Blog
There is a little known secret to getting your news printed in publications. Marcia Passos Duffy, editor of The Business Journal, tells us how in this article that originally appeared in the May/June 2016 Outlook News "Ask the Expert" column.

The secret is this: You have to think like a reporter.

What does this mean?
You need to separate the real news about your company from promotional fluff, hype or cliches.
You need to deliver a sharp story angle that's interesting to readers.
You need to write this in a professional manner with a press release.

While there are plenty of reasons that a press release may be in order, here are some topics that are NEVER considered news:
Hype about low prices and good service.
General information about your company (this is OK for background, but not a press release).
A story about the "wide selection" of products or other vague characterizations of a business or its products.
Now that you know when not to send out a press release, here are some good reasons that you should - remember, your press release is not an ad!
Think "NEWS":

New location
New business name
New work with nonprofits - such as a charitable contribution, or special work with charities (for example, an accounting business that is offering free financial counseling to disadvantaged families).
Unique new product or service that has been added on to a business - unique to the industry or the area.
A significant new contract your business has landed.
Award given to member of the business or company itself.
Business owner attending a conference or completing a degree/certificate relevant to business.

You don't need to send out a press release for every little thing your company does, but if it meets the criteria of being "newsworthy", sending out press releases will help get you coverage on a regular basis.

About the author...Marcia Passos Duffy is the founder of The Small Business Journal which recently merged with The Keene Sentinel's Business Monadnock to form The Business Journal. She is also the owner of Backporch Publishing, LLC, which publishes atHome Magazine and The Heart of New England online magazine.





---
The Greater Keene Chamber of Commerce began a new fiscal year on October 1, 2015 and welcomed a new board of directors:

New Board Members: Michael Breshears (Keene Sentinel), Laurel Boivin (Eversource), Alec Doyle (Colonial Theatre), Mike Farhm (MacMillin), John Killburn (GS Precision, Keene), Adam Kossayda (Bragdon & Kossayda Law), Todd Lewis (Markem-Imaje), Sue Silver (Mascoma Savings Bank), Cindy Westover (Galloway Real Estate)

Returning Board Members: Heather Minkler (Clark Mortenson Insurance), Maryann Lindberg (Keene State College), Christine Greewood (Savings Bank of Walpole), Don Driscoll (NGM), Mary Ann Kristiansen (Hannah Grimes), Lisa Nugent (People's United Bank), Cameron Tease (Monadnock United Way), Tim Murphy (Southwest Region Planning Commission), Sandie Phipps (CMC-DHK), Cole Mills (C&S Wholesale Grocers), Robert Phillips (Phil-Mack Media), Jarvis Coffin (Hancock Inn), Ben Fournier (Scores Sports Bar and Grille), Samantha Wilhelm (NBT Bank)
---
If you are a local or simply visiting Keene, you may have walked past our building. Meandering on the sidewalk, taking in all the various shops and establishments, at some point or another you might stop and look up at the red-white-and-blue decorative shades hanging from the windows. You see the plaque sign with the letters raised in gold:
"CHAMBER OF COMMERCE"
Glancing through our windows, you see a cozy waiting area, an office, and you think, "What a quaint little building." Immediately following that, you may ask yourself, "Just what is a Chamber of Commerce, and why does Keene need one?"
A chamber of commerce provides businesses with opportunities to network together in order to further their own interests, as well as the interests of their community, region, state, or nation. In other words, being a part of a chamber helps businesses grow and communities thrive.
As for why Keene needs its chamber of commerce, one only has to walk around town. There's a shop on every corner, a restaurant on every street. Rain or shine, the downtown is booming with traffic from tourists and townies alike looking for a bite to eat or some other reasonably priced delight.
By supporting businesses both local and regional, the Greater Keene Chamber of Commerce helps its community to prosper economically. Never mind the college; business is the true lifeblood of Keene, and the chamber is its beating heart.

By Nicholas LaPointe, Keene State College GKCC Summer Intern

---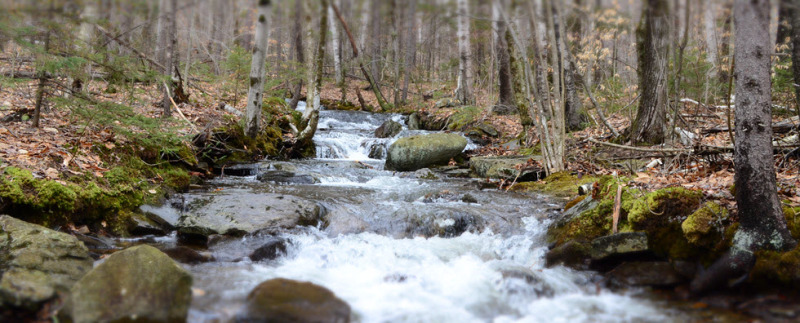 As many of you have seen in our Greater Keene Chamber of Commerce 2015 report to members and the community (if you don't have a copy, call or stop by the Chamber and we'll get you one), our day-to-day efforts are primarily in three areas:
Promoting Member Businesses
Promoting Issues Awareness
Promoting The Region
Promoting the Monadnock Region is important for many reasons. In the broadest sense, promoting the region is about visiting, living, learning, working and playing here. It is our way of showcasing what we all love about our area. Quite frankly, we're happy to brag a little about Keene and the surrounding communities.
Around the country, and indeed around the world, chambers of commerce are expected to be knowledgeable about the communities they represent and, like most chambers, we answer an amazing variety of questions from the many people who call us, email us, or just walk through the door. Some are moving to the area (or thinking about it); others are visiting family, friends or their sons and daughters at Keene State College; still other want to know where to stay, eat, park or buy something (we recommend our members first); and some just want directions to the nearest covered bridge, bike path, historic site or other local attraction. Our favorites are people like the couple who came in wondering if the place where they were married five decades ago is still around. We're promoting the region every day.
As our chamber board and staff continue to think through the best ways we can provide value to our members, we are continually reminded of the importance of promoting the region as a function of economic development. In that context, most marketers quickly get to the task of establishing a brand. For the past several months, the Chamber has joined with other organizations in the region - including other Chambers, the Monadnock Travel Council, Arts Alive and more - to see if we could establish a brand (not unlike what the Berkshires have done or the state of Vermont).
People say you don't really want to know too much about how laws or sausages are made, and the same might be said about creating a brand - it can be tedious, messy, frustrating and time consuming. Not surprisingly, with the help of Jamie Trowbridge of Yankee Publishing as facilitator for many discussions, the people of the Monadnock region brought their amazing collaborative instincts to the task. Here's the result of the work thus far, in the form of a brand statement:
"The Monadnock Region stands alone at the intersection of winding roads and world class culture - off the beaten path, but not far away - in the heart of New England"
This is not a done deal yet, but we think it fairly represents the attributes of the region, as bandied about by our group. It may still change - a little or a lot - but this is where we are right now. We welcome your thoughts, comments and input.
A brand statement is not a tag line - we may tackle that next, or call in the professionals. Nor is it intended to replace the brand of any other company or organization. If it works right, over time, an effective Monadnock region brand will help tie our collective identity together. It's our promise to the world, an invitation to visit, live, learn, work and play here - while energizing those of us who already do. It should help us all promote the region in ways that help our businesses - large or small - succeed. That's why were committed to promoting our region.
---