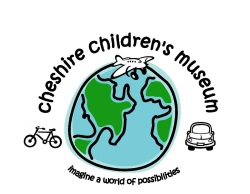 By Colby Dudal
At the Cheshire Children's Museum, it is important for children to play and use their imagination in new ways each day. Located at 149 Emerald St. in Keene, the museum features hands-on activities that help children learn and become more creative.  Executive Director Deb Ganley said each of the displays at the museum are like things that children may see adults doing. The museum includes a display of a veterinarian's office where children can act out being a veterinarian. Other displays include a farm, credit union, airplane and more.
Ganley said an important aspect of the museum is that children are playing "without screens" and are instead surrounded by hands-on toys. The museum has been in Keene for over six years and brings in families both from near and far. Many of the children who attend the museum continue to stay in touch with the museum staff long afterward. Ganley added that it is a nice way to continue to see the children grow. She feels as though the Cheshire Children's Museum has turned into a community by having that close connection to families.
The Cheshire Children's Museum is a member of the Greater Keene Chamber of Commerce and Ganley believes the chamber is a good way for people to know more about businesses in the area.
The museum will be holding "Shamrock Shuffle" 5K on March 16, 2019.  To learn more about individual or corporate sponsorship opportunities or to register for this event, visit www.cheshirechildrensmuseum.org.
Museum Hours:
Tuesday-Saturday 10 am to 5 pm
Sunday 12 pm to 4 pm
FIRST Monday of every month 10 am to 5 pm
The museum also has a room for birthday parties on the weekends.
The Cheshire Children's Museum can be found at the following places:
Facebook: Cheshire Children's Museum
Instagram: Cheshirechildrensmuseum
Colby Dudal is an intern for the Greater Keene Chamber of Commerce. He is a senior at Keene State College majoring in Journalism: News Media and minoring in Communication Studies. He is from Atkinson, NH. Dudal has always enjoyed writing and was the Student Life Editor for The Equinox, the Keene State College school newspaper last spring. His interest in writing and getting to know people has helped to spark his interest in the journalism field.